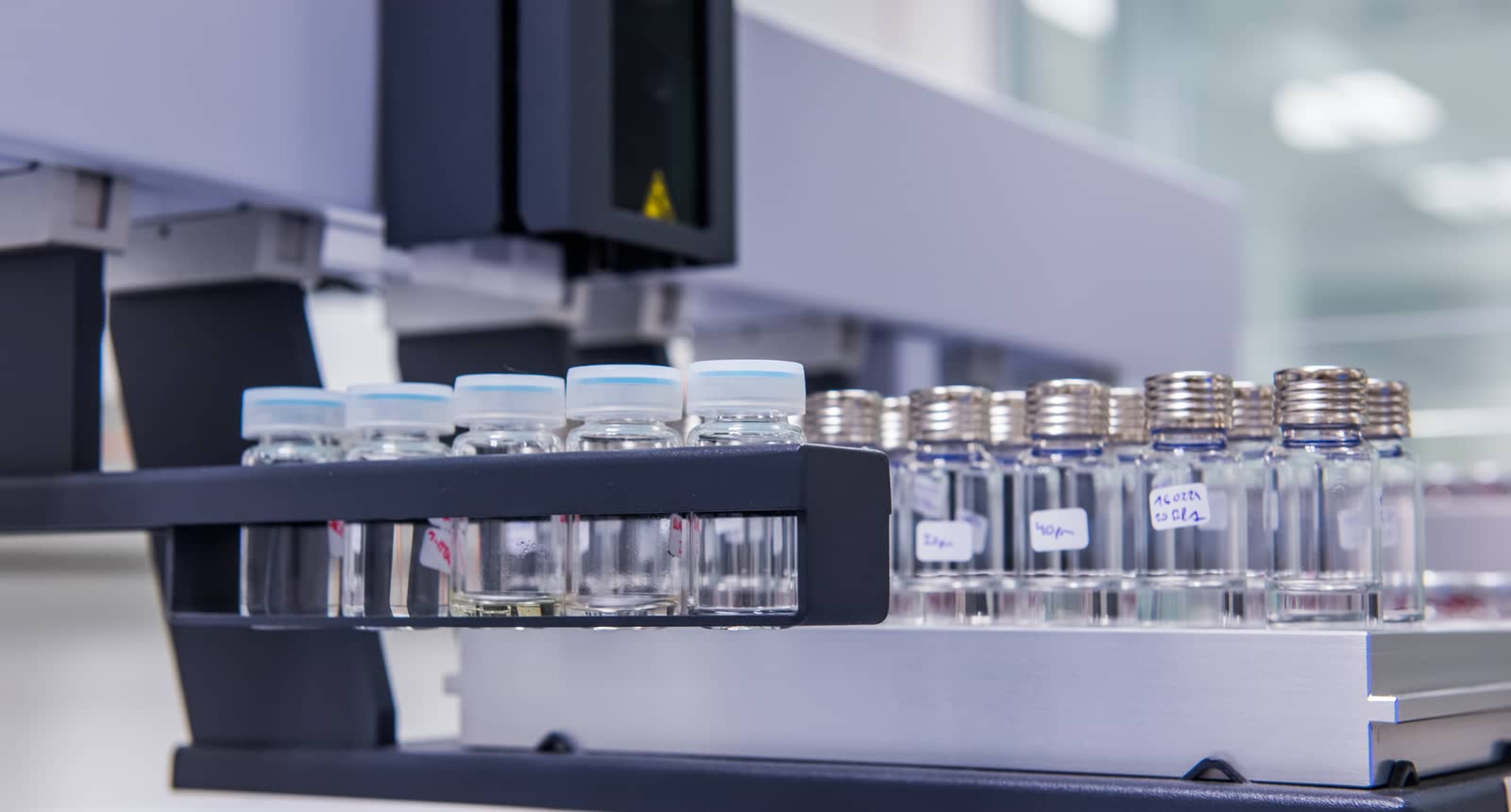 Search of new drugs for cancer treatment
Cooperation project among AMSlab, Galchimia, Nanogap, Oncostellae and different research groups from the University of Santiago (USC), the Health Research Institute of Santiago de Compostela (IDIS) and the Technology Centre LEITAT.
The aim of the project is the search of new drugs for cancer treatment by developing therapies addressed to different therapeutic targets and combined treatments, with these goals:
To develop new androgen receptor antagonists that are effective in animal models of prostate cancer and nominate a preclinical candidate.
To develop new modulators of protein-protein interactions of the Bcl-2 family effective in animal models of cancer.
To discover new inhibitors of ALK5 kinase (Activin receptor-Like Kinase) and TGF-beta signalling pathway effective in animal models of cancer.
To discover new JAK (Janus Kinase) kinase inhibitors effective in animal models of myeloproliferative, haematological or solid tumour diseases.
To develop new types of nanomaterials that present antitumour activity with low toxicity and/or that enhance the action of antitumour medications directed against DNA.
To study the synergy of these different mechanisms of action to treat different types of cancers in vitro and in vivo.
To develop highly selective and sensitive analysis methods based on mass spectrometry–liquid chromatography technique, that allow the concentrations of developed chemical compounds and their metabolites to be measured both in plasma and in tumours. In addition, biomarkers will be identified by applying high-resolution mass spectrometry-based proteomics techniques and tools.
This project has been granted by the Innovation Agency of Galicia (GAIN) through the Conecta Pyme Programme, co-funded by the European Regional Development Fund (ERDF) and supported by the Regional Ministry of Economy, Employment and Industry.
Project's total budget: EUR 1,076,339.63.
Results of Neogalfarm
At the end of the project, the following results have been achieved:
Potent and patentable inhibitors of ALK5 have been identified. The pharmacokinetic properties of the best inhibitors identified in ALK5 have been characterised.
A series of JAK3/TYK2 GI-restricted inhibitors have been developed and patented for IBD-fibrosis-colonic cancer axis, active in a murine model of colitis and which do not present toxicity at high dosing. These products are about to begin their first clinical study at Hospital Sant Pau in Barcelona.
A series of systemic JAK3/TYK2 inhibitors for psoriasis has been developed and patented. These products are powerful and selective, and their properties make them especially interesting for oral and topical treatment.
A number of AR+GR antagonists for prostate cancer have been developed and patented that could enhance current enzyme treatments.
Nonsteroidal RBC antagonists have been identified as immune system activators with potential for the treatment of colon cancer.
A potential synergy of ALK5 inhibitors discovered by GalChimia with JAK antagonists discovered by Oncostellae has been identified.
An effective method for the synthesis of AQCs of different sizes has been successfully developed.
It has been proven that smaller AQCs increase the accessibility of chromatin in proliferating cells, enhancing the effect of drugs whose target is DNA, which could improve the efficacy of current treatments.
It has been proven that larger AQCs have the ability to cross the blood-brain barrier to reach and reduce metastases, constituting an innovative tool to solve two of the main problems in cancer treatment.
Highly selective and sensitive analysis methods based on HPLC-MS have been developed to measure the concentrations of the chemical compounds developed and their metabolites, both in plasma and in tumour.
Biomarkers have been identified by applying proteomic techniques and tools based on high-resolution mass spectrometry
AMSlab would like to thank all the members and collaborators of the Neogalfarm Project for their involvement and teamwork, which have been key to obtaining the findings. Also thank GAIN for its support in fostering cooperation between SMEs and other agents of the Regional Innovation System.