AMSlab Group,
the perfect union
of people and science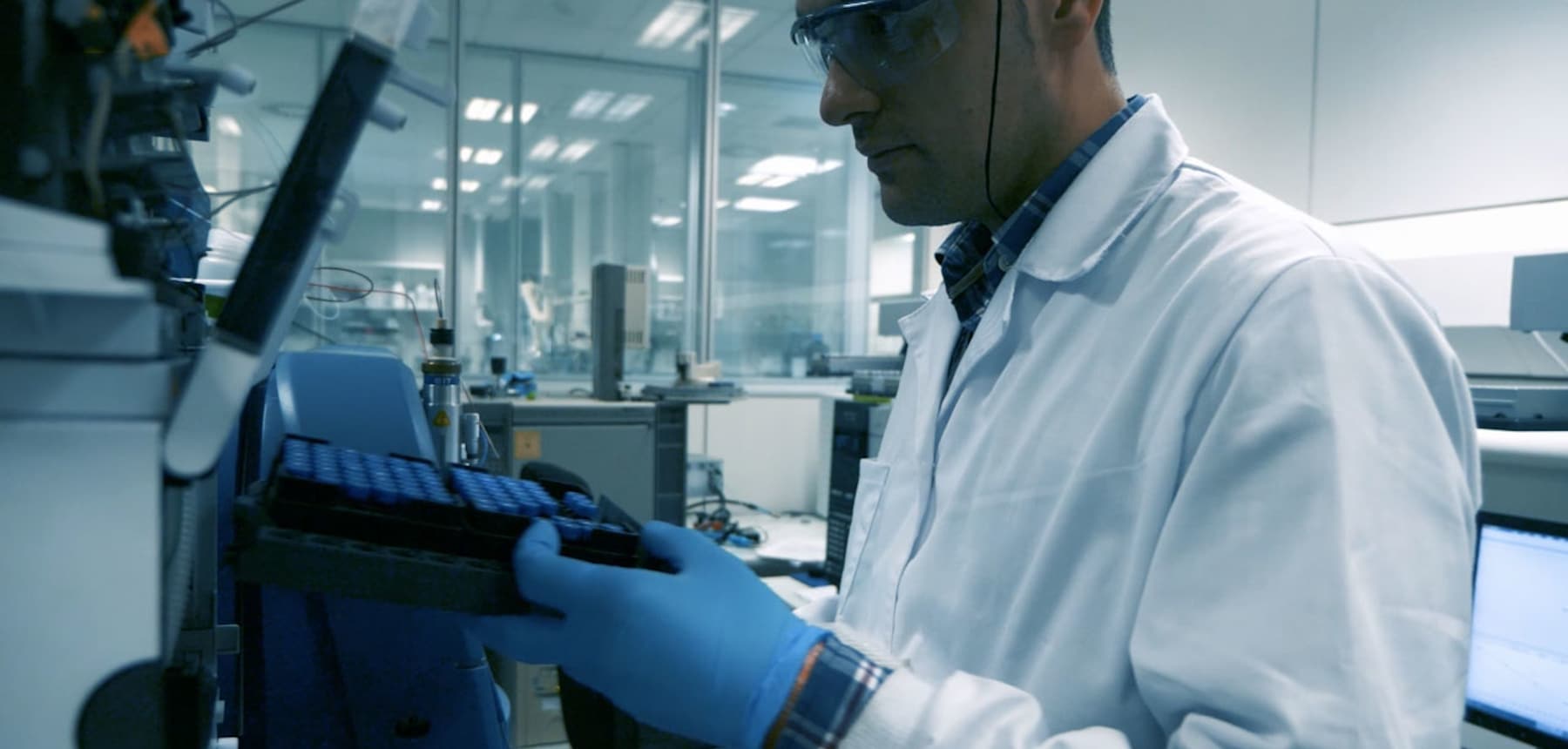 We are a group of biotech companies offering innovative solutions since 2008
AMSlab is a group of biotech companies that has been offering analytical services for quality control, research, manufacturing and product development in the food, veterinary, pharmaceutical and healthcare sectors since 2008.
Our DNA:
People doing science
Our values have remained the same ever since AMSlab was founded. They form part of our DNA as a company firmly committed to PEOPLE and SCIENCE.
As a result, we like to say that AMSlab is 'People doing science'.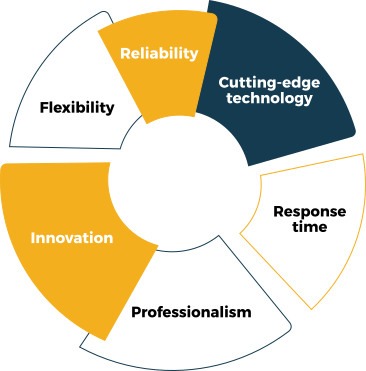 Every professional project has a starting point where the foundations are laid for what is to come. More than 15 years have passed since Manuel Lolo and Sandra Pedreira first founded AMSlab, and every day we work tirelessly to continue growing.
Here is a summary of our achievements so far as a result of our team's hard work and our customers' belief in us. Our story has only just begun.
2008
The birth of AMSlab as a laboratory for flexible and rapid testing, specialized in mass spectrometry as an analytical technique.
2010
AMSlab begins providing an analytical solutions service, targeted at the fashion sector, for the world's leading textile brands.
2012
AMSlab consolidates its company structure, hitting the milestone of 50 employees.
2014
AMSlab expands its catalogue of services with the incorporation of Xenotechs Laboratorios, a company specialising in molecular biology and DNA analysis for the food sector.
2015
Xenotechs Laboratorios launches a new service for the veterinary sector under the brand name AMSvet.
2017
AMSlab expands its services beyond Spain to Morocco, Portugal and Italy.
2018
AMSlab launches its new line of business AMSbiopharma, which aims to guarantee quality and safety in new drug development.
2019
CIFGA joins the AMSlab group, which allows it to begin producing reference materials and analysis kits for the agri-food, cosmetics and textiles industries.
2022
AMSlab and Nasasbiotech join to create Nexotech, a brand specialising in human healthcare and veterinary products.
2022
Sale of AMSfashion, a specialized line in the textile and cosmetic sector, to the multinational Bureau Veritas.
Our international outlook requires AMSlab companies to work according to a global strategy but with exhaustive knowledge of each of the countries that we work in.
At AMSlab, we offer analytical solutions and products that cater to the specific needs of each client, wherever they are, as well as new developments thanks to the skills and experience of our R&D teams.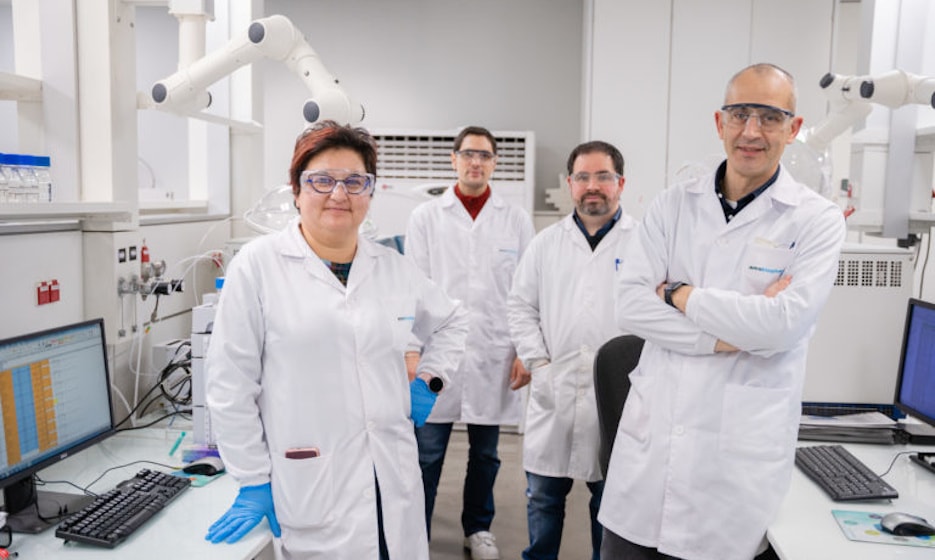 +1.200

clients

+45

countries

+15

years
Awards and recognition for a successful track record
Over the course of our history, AMSlab has been recognised as a prime example of successful scientific entrepreneurship, business growth and social commitment. Each of these awards is testament to the quality of our services and the success of our growth and business development strategy to consolidate our position as a leader in analytical solutions.
Lugo SME of the Year Awards 2020 (4th Edition)

Special Mention for the Best Initiative in the fight against COVID-19

Lugo SME of the Year Awards 2019 (3rd Edition)

Socially Responsible Company Runner-up

2nd Bioga Award (2014)

14th National Young Entrepreneur Award – CEAJE (2014)

Social Commitment Runner-up

3rd Young Entrepreneur of Galicia Award – AJE Galicia (2013)

4th Lugo Emprende Award – AJE Lugo (2013)

Innovation Award – AJE Galicia (2011)

2nd Lugo Young Entrepreneur Award – AJE Lugo (2010)

Runner-up

9th Innovative Business Projects Competition – USC (2009)